This is the entire scanned copy made available to read online.
Written by Gardner F Fox in 1955 under the pseudonym Kevin Matthews.
Historical Fiction eBook - Barbary Slave - After being captured by pirates, Stephen Fletcher is enslaved and given the daunting task of protecting the queen and the other women in the harem.
146 pages long. Use the arrows < > on either side of the page to flip to the next page and back.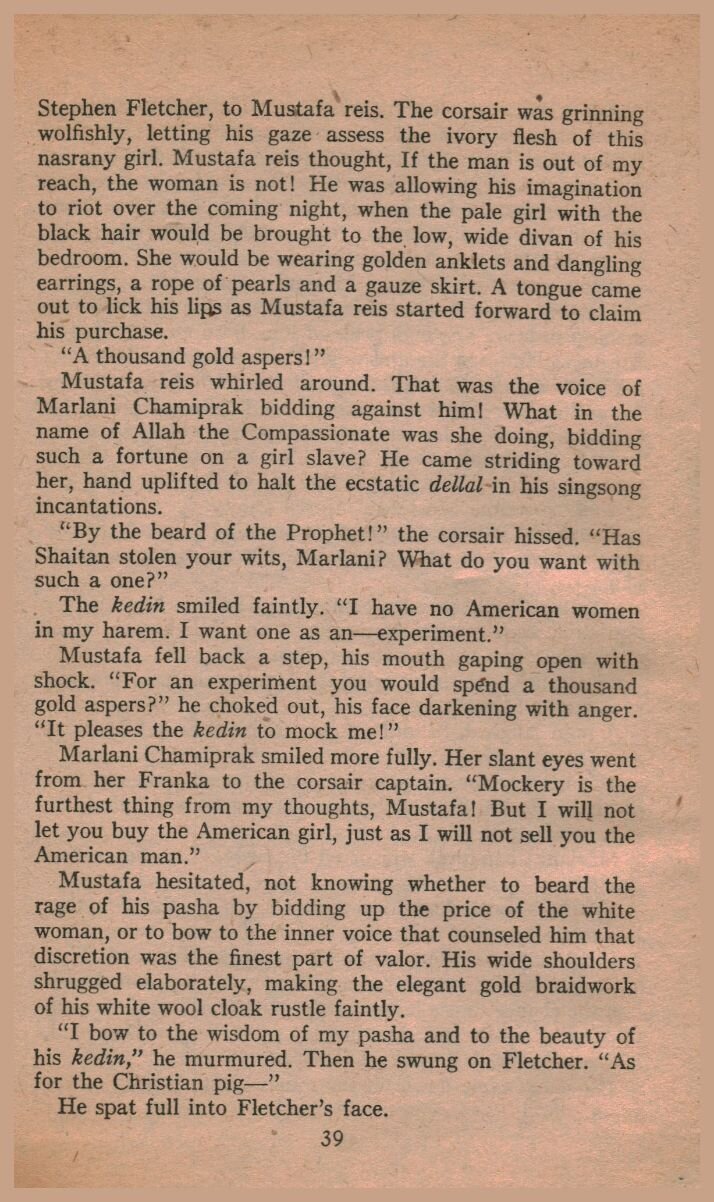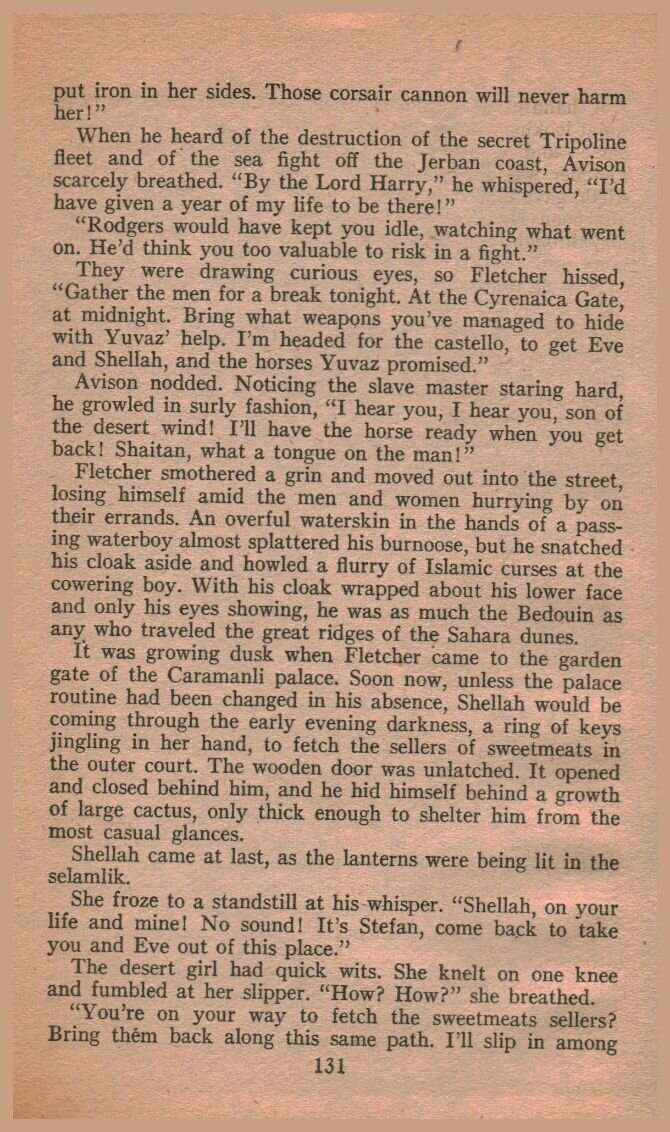 An eBook or Second Edition reprint with a new cover design by Kurt Brugel are available for purchase.