Arrow in the Hill - MOBI eBook - 007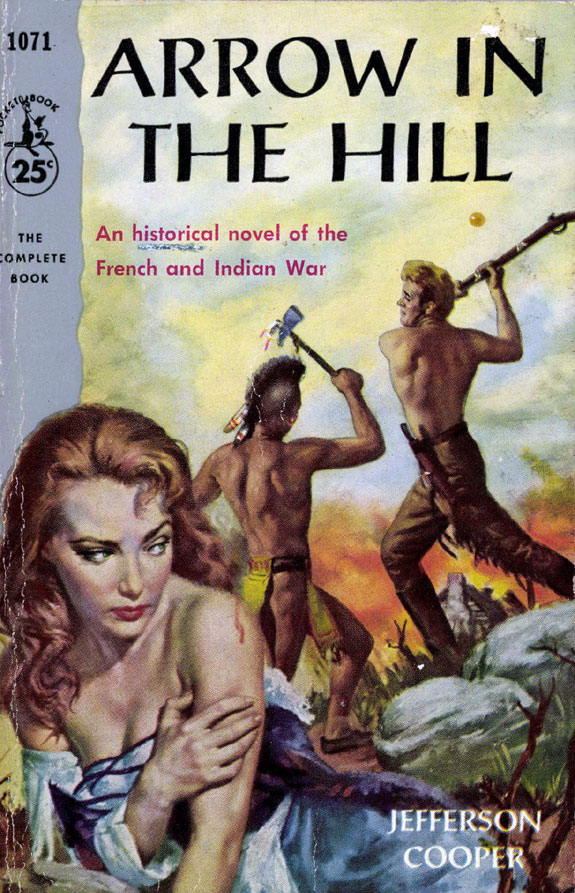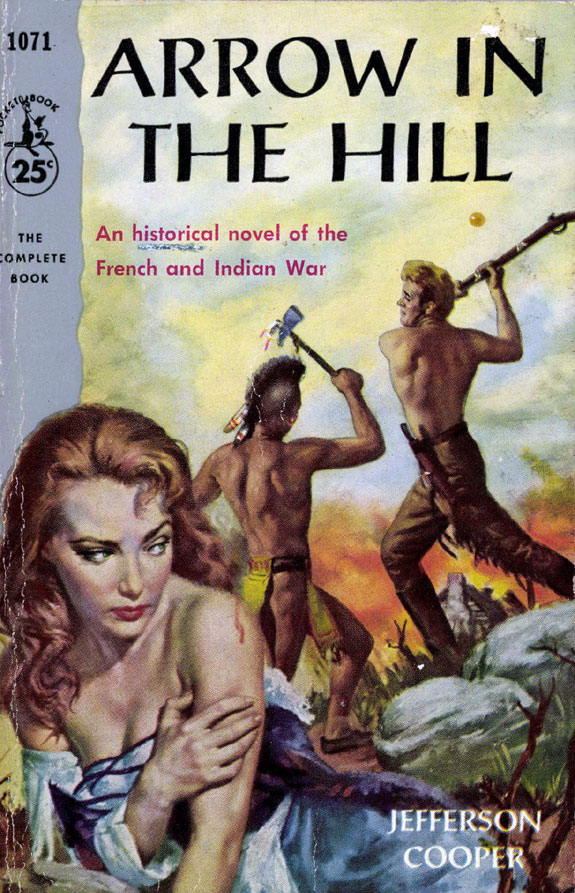 Arrow in the Hill - MOBI eBook - 007
Genre: Historical Fiction / Romance
This is a MOBI file download.
Originally printed in 1955.
Written under the pseudonym Jefferson Cooper
1753---Year of Terror ...
Down from the Canadian border came the French with their Indian allies, scalping, torturing, overwhelming forts, putting the torch to lonely settlements and frontier cabins. It was a crimson wave of terror designed to break England's possession of the new land.
To stem that bloody tide the English soldiers and the American colonists needed an unusual man. And they found him in Stephen Brant. Raised from childhood by the warlike Mohawks, he was Toyoga, the Wolf, a fearless warrior and superb woodsman. But he was also a white man. And to the cause of peace he gave the savage passion of an Indian, the unwavering loyalty of an English patriot.
Click here to read chapter One for Free.
Transcribed by Kurt Brugel & Douglas Vaughan - 2019

Scratchboard book cover illustration by Kurt Brugel