Lady from L.U.S.T. #12 Laid in the Future - rePrint - 076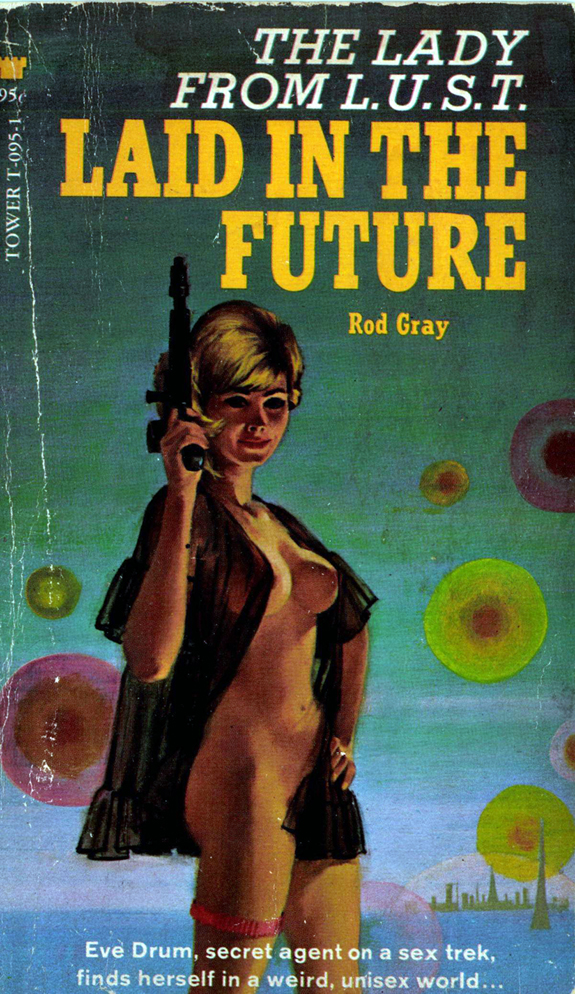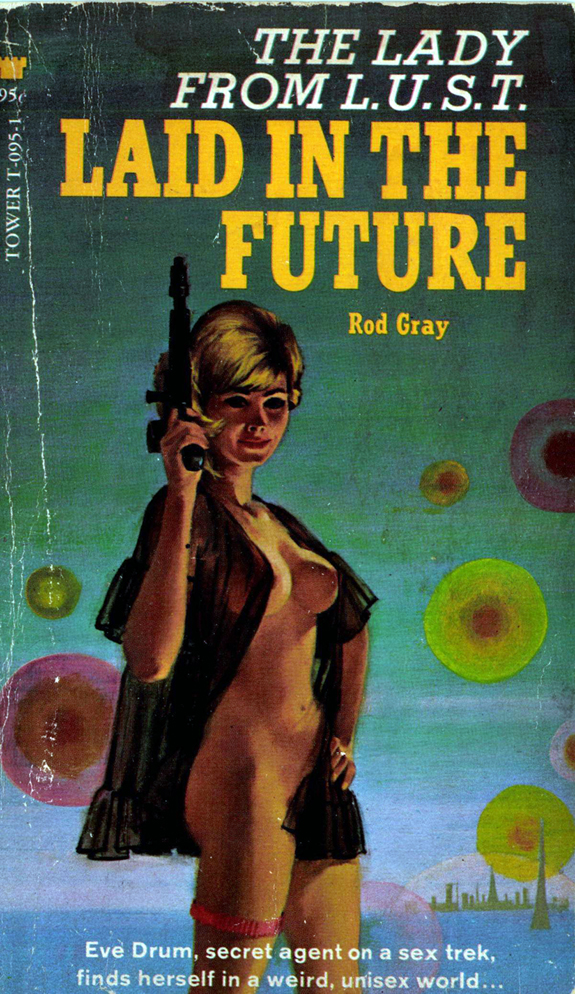 Lady from L.U.S.T. #12 Laid in the Future - rePrint - 076
Originally printed in 1969.
Accepting International orders.
Pages 136
Binding Perfect-bound Paperback
Interior Ink Black & white
Weight 0.2 lbs.
Dimensions (inches) 6 wide x 9 tall
Miss Eve Drum In Worlds To Come
When evil powers from outer space attack Earth to wipe out human sex, the Lady From L.U.S.T. takes a trip into a time 3000 years away. There, the all-girl master spy finds that she's the only living female in a unisex world where men and women have forgotten how to make love except in artificial Pleasure Domes and state-run Mating Huts. Eve's curves and crevices mark her as a throwback even in the dictator's harem.
Only Eve can change the future. Sci-fi becomes sigh-sigh when the Lady takes on the job of teaching sex to the whole planet. Says Eve, "Make Love-Not War."
Click here to read chapter One for Free.
Transcribed by Kurt Brugel - 2017