This is the entire scanned copy made available to read online.
Written by Gardner F Fox under the pseudonym Jefferson Cooper in 1955.
Genre: Historical fiction and romance - Arrow in the Hill takes place during the French and Indian War. Stephen Bran raised from childhood by the warlike Mohawks, he was Toyoga, the Wolf, a fearless warrior and superb woodsman. But he was also a white man.
241 pages long. Use the arrows < > on either side of the page to flip to the next page and back.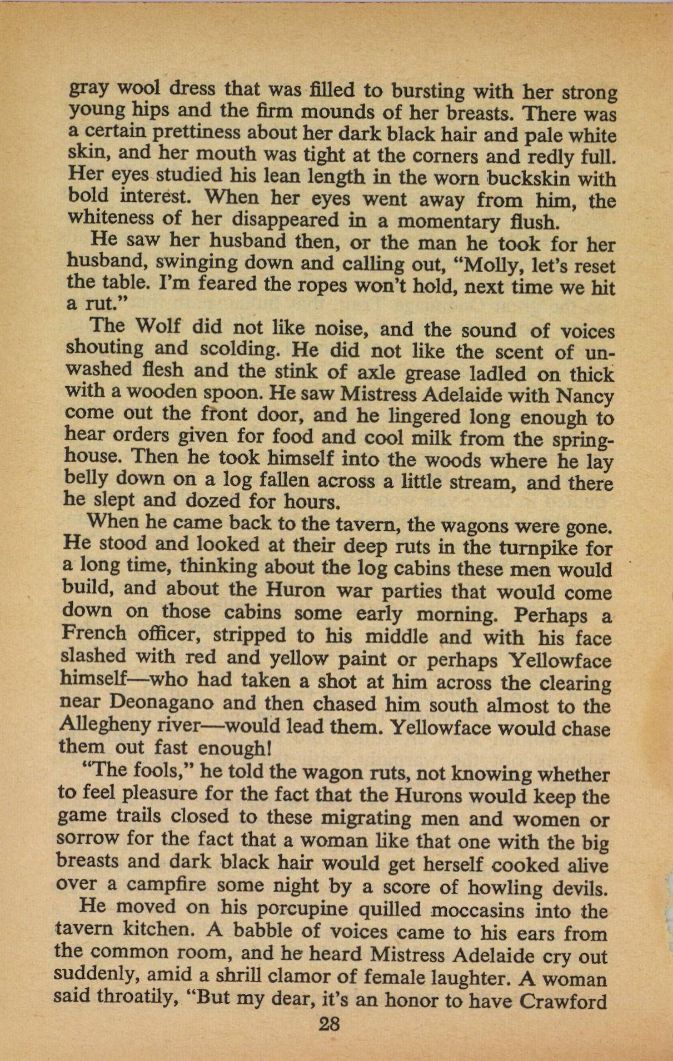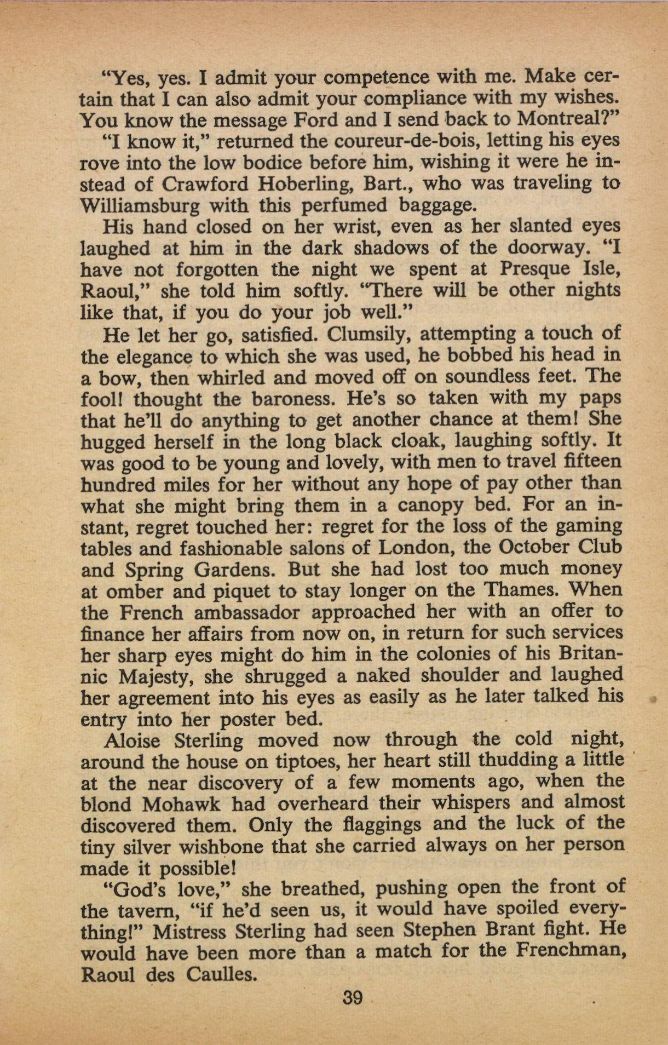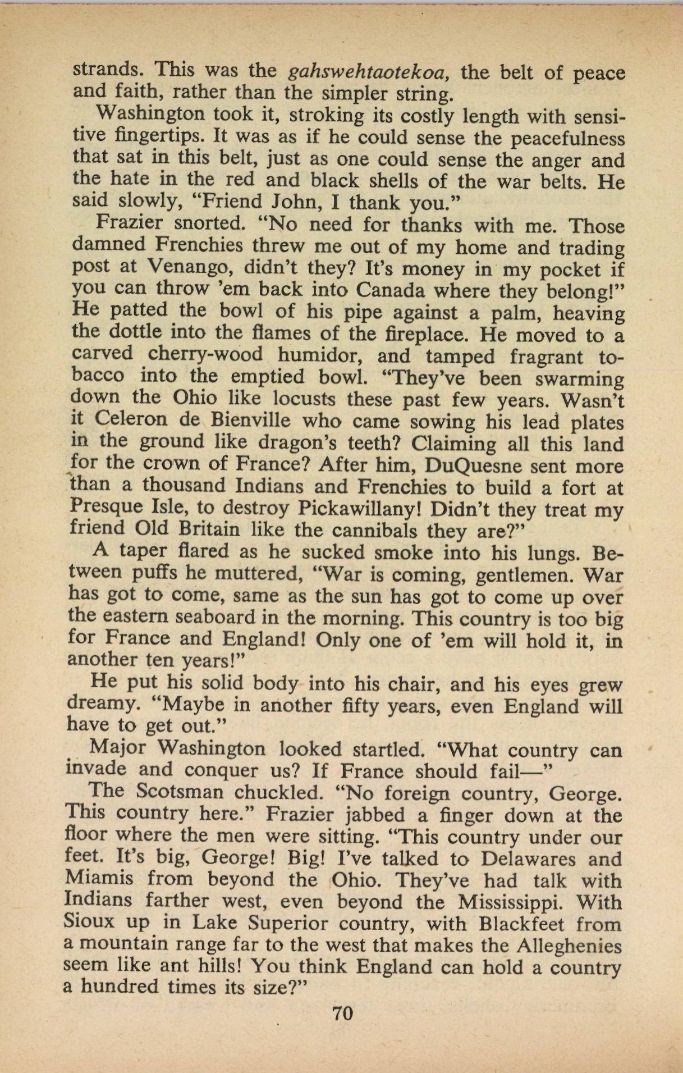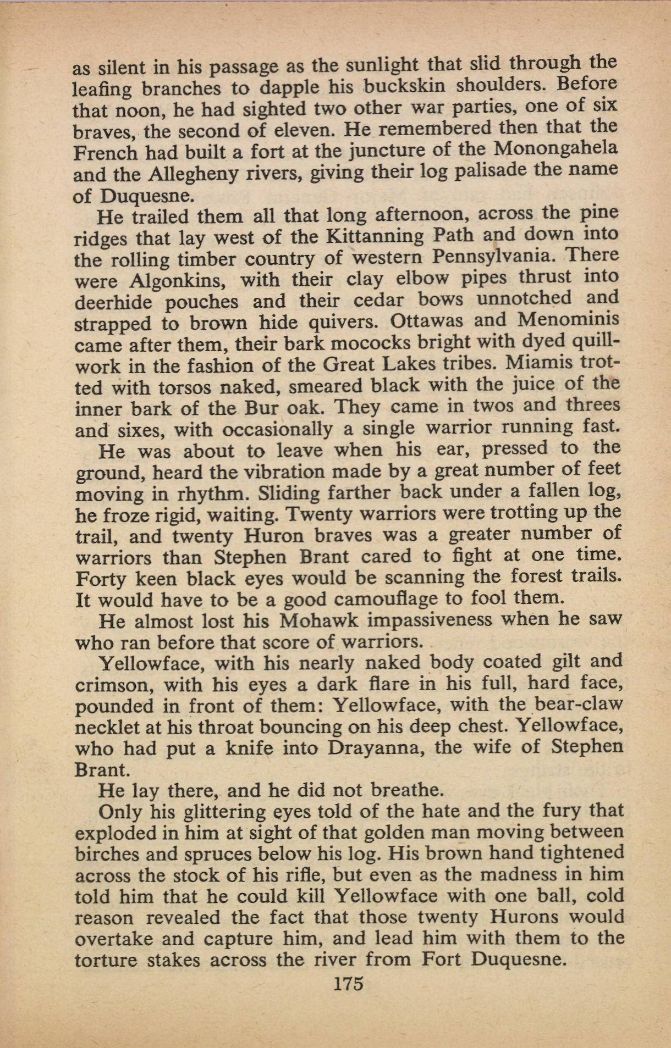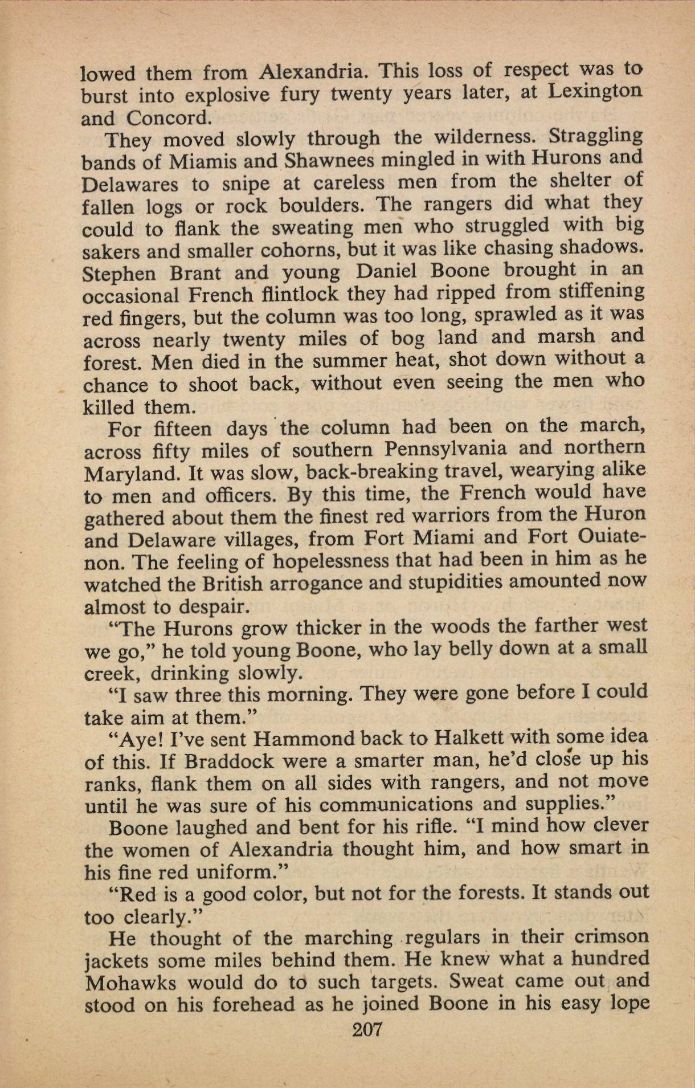 An eBook or Second Edition reprint with a new cover design by Kurt Brugel are available for purchase.